There have recently been some changes to bring best practice standards and professionalism to bookkeeping. Trust only a qualified professional bookkeeper with full association membership, Professional Indemnity Insurance and BAS Agent registration with your financial records.
What is a certified Bookkeeper?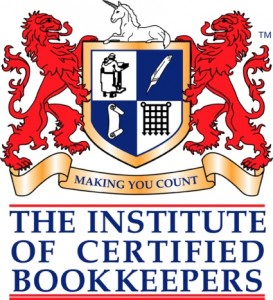 Exact Bookkeeping is certified through the Institute of Certified Bookkeepers (ICB). In order to attain certification with the ICB, Bookkeepers need to prove that they have performed bookkeeping services at a significant level for a period exceeding two years and has a proven level of bookkeeping knowledge.
Qualifications
Increasingly, Members will have achieved the Certificate IV in Bookkeeping. This qualification is a relatively recent development in the ability for bookkeepers to have their skills and competence formally, but more importantly "relevantly" recognised within the education system. Exact Bookkeeping's Director holds a Certificate IV in Bookkeeping.
Insurance
Each Member in Practice with ICB must be insured – Exact Bookkeeping holds Professional Indemnity Insurance through Chubb Insurance Company of Australia Limited (policy 93302189). This insurance means that clients have a level of security should there be any financial consequences as a result of errors made in the course of providing Bookkeeping services to you.
A higher standard of professionalism and service
Clients of ICB Certified Bookkeepers benefit in engaging with a bookkeeper who strives to maintain and enhance their professionalism:

ICB provide current guidance on matters affecting the clients business. Be that GST or BAS related, be that payroll or general matters related to running a small business.
ICB provide, require and monitor that their members undertake relevant training and update their knowledge
ICB source and refer up-to-date information on software solutions and banking techniques to assist the bookkeeper in not only being professional but also using current technology to be as efficient as possible.
By networking with other ICB members your bookkeeper has access to their own personal development and troubleshooting of any problems that arise.
Technical support provided by ICB registered BAS Agents, Registered Tax Agents, qualified and experienced bookkeepers and accountants, provide the next level of assistance to your bookkeeper.
Periodic re-assessment of skills and knowledge combined with the related resources ensure your bookkeeper remains competent to perform professional bookkeeping services.
The ICB professional Code of Conduct requires and regulates that your bookkeeper meets the standards expected of a real professional service provider